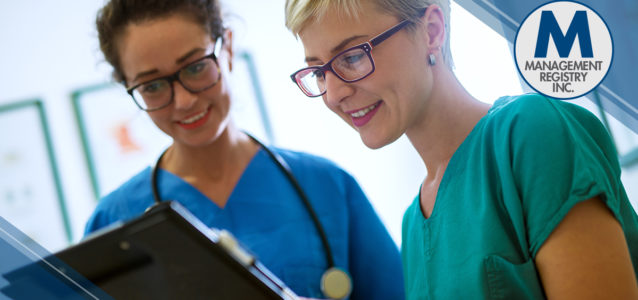 Being a nurse is your passion. Taking care of patients truly fulfills you, so you're thinking of taking your career a step further by gaining a specialty.
This will allow you to dedicate yourself to an area of patient care you're particularly interested in, which will make your work feel even more incredible. If you're not quite sure what you want to focus on, here's a look at several fields that offer notable growth potential right now.
4 Fastest-Growing Nurse Specialties
Family Nurse Practitioner         
A family nurse practitioner treats patients of all ages, providing a wide-variety of services. Some of the standard job duties include performing physical exams, prescribing medication, ordering diagnostic tests, developing treatment plans, and caring for injuries.
To become a FNP, you'll need to earn a master's degree, be a licensed registered nurse in your state, have a state advanced practice registered nurse license, and pass a national certification exam. Employment for nurse practitioners is expected to rise 45% through 2029, according to the Bureau of Labor Statistics.
Certified Registered Nurse Anesthetist
If you're interested in administering anesthesia and other medications, working as a certified registered nurse anesthetist could be a great fit. To do the job, you'll need a minimum of a master's degree — with a focus on anesthesia — extensive clinical training, and successful completion of a certification exam. Job growth for nurse anesthetists is expected to increase 45% through 2029, according to the BLS.
Certified Nurse Midwife
As a certified nurse midwife, you'll be able to deliver babies. You'll also provide services like gynecological checkups, prenatal care, and family planning.
To become a CNM, you'll need to earn a master's degree and become certified by the American Midwifery Certification Board. The demand for CNMS is predicted to surge 45% through 2029, according to the BLS.
Nurse Case Manager
A nurse case manager serves as a patient advocate. The work involves responsibilities like helping patients and their families understand their health issues and working to obtain quality treatment they can afford.
Qualifications for a nurse case manager vary by employer, but you'll need to be a registered nurse and likely have at least one year of clinical nursing experience. Many nurse case managers also pursue advanced nursing degrees or certifications before stepping into the role. The job outlook for medical and health services managers is expected to increase 32% through 2029, according to the BLS.
Need a little help finding your next nursing job? Management Registry, Inc. wants to connect you with top healthcare employers searching for talent like you. Contact us today to take the next step in your career!