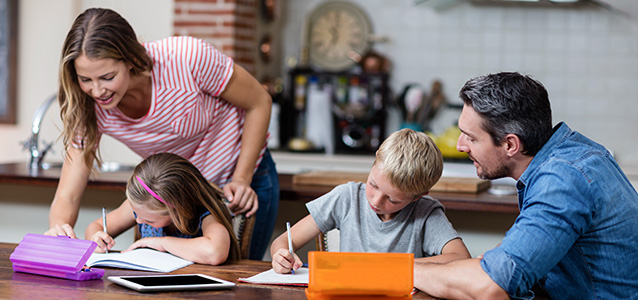 Working in the healthcare field is your dream, but it's a lot to handle. Putting in long hours, tending to patients' needs, and spending most of your shift on your feet can be physically and emotionally exhausting.
Consequently, burnout is common in the medical profession, but it doesn't have to happen to you. Learn how to successfully blend work and play.
4 Ways Healthcare Professionals Can Achieve Work/Life Balance
Prioritize Family Events
Constantly missing out on family gatherings is a sure way to develop a strong resentment for your job. Being part of a healthcare team means there are other people who can take the reins when you're not at work. Request time off to celebrate your mother's birthday or attend your daughter's dance recital, because these are precious memories you can't get back. You'll have a deeper appreciation for your job if it doesn't consume your entire life.
Don't Bring Work Stress Home
It's hard to have a personal life if you can't stop thinking about work after hours. Find a healthy way to relieve stress when your shift ends — i.e., hit the gym or listen to a book on tape during your drive home — so you can give non-work priorities your full focus. Enjoying a fulfilling life outside of work is the key to balance.
Understand the Importance of Self-Care
You enjoy your job, but working in healthcare takes a toll on the body. It's hard to enjoy a well-rounded life if you're constantly run down. Taking time for yourself might seem like a luxury, but it's actually necessary to help you keep going strong. Follow a healthy diet, get seven to eight hours of sleep per night, and make time for activities you enjoy.
Learn to Say No
As a kind-hearted person, you want to please everyone, but you can't do it all. It's important to set boundaries and know when you've reached your limit. This goes for both your personal and professional lives, because people on both ends will keep pushing until you speak up. Saying no doesn't make you a bad person, it just makes you human.
Searching for a rewarding new healthcare opportunity? Management Registry, Inc. takes pride in helping talented professionals like you find the right fit. Contact us today to access exclusive openings with leading employers throughout the U.S.!