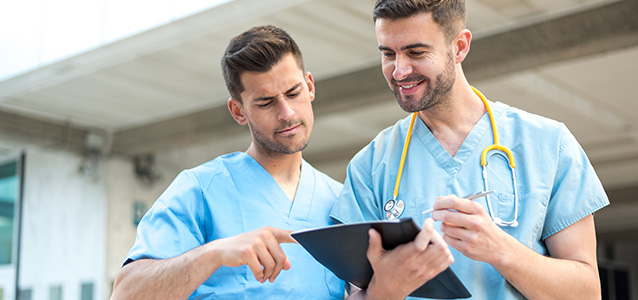 Being a nurse is a tremendously important job. As a vital part of a healthcare team, patients' lives are literally in your hands. This level of responsibility comes with an important need to maintain a high level of competence at all times.
When you carry yourself as a professional, you earn the trust of your colleagues and patients. This is imperative to success as a nurse, because no one wants to work with or receive care from someone who appears unfit for the job.
4 Ways Nurses Can Gain a Reputation of Professionalism
Be Dependable
Dropping the ball in a healthcare setting can have serious consequences for patients. Prove you're someone who can be relied on by showing up to work on time, making patient care the top priority during your shift, and otherwise keeping your word. A track record of reliability shows you're someone who can be counted on to get the job done no matter what.
Display a Positive Attitude
No two days as a nurse are ever the same, so you have to roll with the punches. If you get stressed out when things don't go your way, patients will notice. Being cranky seriously hinders the patient experience and impedes your ability to get along with co-workers. The ability to remain upbeat also allows you to be more productive and come up with innovative solutions to combat issues that arise during your shift.
Be a Team Player
Some jobs are largely solo in nature, but nursing isn't one of them. Patient well-being is the top priority for nurses, so you have to pitch in where needed. This might involve occasionally completing tasks that exceed your job description or picking up extra shifts when the facility is short-staffed. Working as part of a team means focusing on the greater good.
Maintain Your Cool
Emotions often run high in a healthcare setting. When patients and their loved ones feel anxious, scared and confused, it can bring out the worst in them. It's not okay for anyone to lash out at you, but if it does happen, bite your tongue. Try to empathize with the person, and if necessary, report the matter to your supervisor, instead of snapping back.
Searching for a new nursing job? Management Registry, Inc. is here to help you find the right fit. Contact us today to connect with healthcare employers across the U.S. in need of top nurses and travel nurses like you!