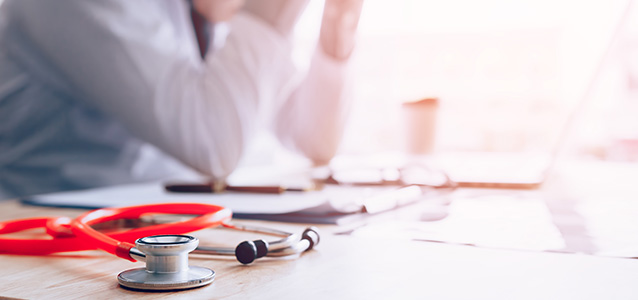 Working as a physical therapist is a rewarding job where you're able to make a difference. Your shifts are spent helping sick and injured patients ease their pain and boost their mobility. This part of the job is what kept you going during all those years in school, but if you're nearing burnout from other aspects of the work, you're not alone.
The 'you're only as good as your productivity levels' mentality (i.e., time spent with patients is the only aspect of the job considered billable) is pushing many of your peers to the brink. Find out why this mindset is not a healthy way to live your physical therapy career.
4 Reasons Balancing Billable and Non-Billable Work Leads to Success
Create a Better Patient Experience
When billable hours are the only thing that matters, you're forced to hustle from one patient to the next to meet your goal for the day. This can easily make patients feel rushed, because they realize they're not getting the attention they deserve. People need time to discuss their ailments, share their progress and ask questions.
Provide a Higher Quality of Care
Spending time with patients is only one aspect of your job. When you're not physically providing care, you must review their medical history, create treatment plans, finish charts and meet with other members of the healthcare team to discuss them. These activities are just as important as your patient sessions, so you need time to complete them with care.
Enjoy Lower Stress Levels
Focusing solely on billable hours puts the pressure on. You know one-on-one time with patients isn't the only aspect of your job, so it's very stressful to be met with an increasingly large caseload, just to wrack up the right kind of hours. This can easily lead to anxiety, which won't help you or your patients.
Strike a Healthy Work-Life Balance
If you're inundated with patients to increase your billable hours, you're going to have a lot of non-billable work to catch up on. This means you'll be putting in seriously long work days, which will eventually lead to burnout. A solid work-life balance is necessary to help you feel fulfilled personally and professionally. If you don't have this, you won't reach your potential as a physical therapist.
Get the Physical Therapy Job You Deserve
The demand for physical therapists is expected to increase 28 percent through 2026 — compared with 7 percent for all occupations — according to the Bureau of Labor Statistics. This means you have a wealth of job opportunities at your fingertips, so if you're not happy in your current position, it's time to move on.
Teaming up with a staffing partner is a great way to find new opportunities that won't drive you to burnout. Recruiters have the inside knowledge needed to help you choose a physical therapist job where you'll be valued and respected.
Want to find a new physical therapist opportunity where you feel appreciated? Management Registry, Inc. is committed to connecting talented healthcare professionals like you with competitive job openings. Contact us today learn more!