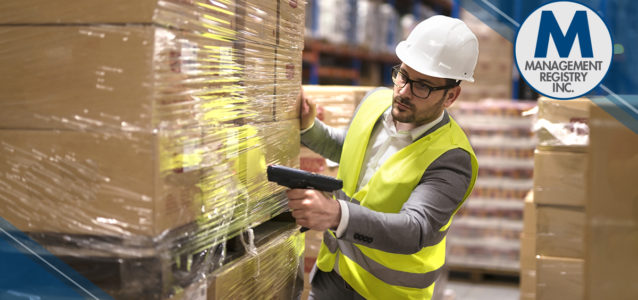 When you go to work each day, safety should always be your top priority. Nothing is more important than your well-being and that of your team, so following guidelines set by the Occupational Safety and Health Administration is a must.
Unfortunately, OSHA safety violations can have deadly consequences. Tragically, 5,133 workers were fatally injured on the job in 2019 — an average of approximately 15 deaths every day — according to OSHA.
Here's a look at the top 10 most frequently cited safety standards during Fiscal Year 2019.
10 Top OSHA Violations
Fall Protection, construction (29 CFR 1926.501)
Hazard Communication Standard, general industry (29 CFR 1910.1200)
Scaffolding, general requirements, construction (29 CFR 1926.451)
Control of Hazardous Energy (lockout/tagout), general industry (29 CFR 1910.147)
Respiratory Protection, general industry (29 CFR 1910.134)
Ladders, construction (29 CFR 1926.1053)
Powered Industrial Trucks, general industry (29 CFR 1910.178)
Fall Protection–Training Requirements (29 CFR 1926.503)
Machinery and Machine Guarding, general requirements (29 CFR 1910.212)
Eye and Face Protection (29 CFR 1926.102)
How to Avoid OSHA Violations
Pay Close Attention in Training
Knowing how to properly do your job can literally be a matter of life and death, so take all training sessions seriously. Carefully listen to what the instructor is saying, ask questions if you have them, and make sure the rest of the team does the same.
Speak Up About Potential Safety Hazards
If you see something that might be a safety hazard — i.e., a blocked walkway or a machine that doesn't seem to be working properly — report it to your supervisor immediately. Taking swift action can stop an accident from happening, so it's always better to be safe than sorry.
Don't Work Without Proper PPE
Federal law requires your employer to provide you with the necessary safety equipment to do your job. If you're asked to perform any tasks without the appropriate PPE, refuse to do so. This might seem intimidating, but it's an absolute must to stay safe.
File a Complaint With OSHA
If your employer refuses to rectify unsafe working conditions, you can file a complaint with OSHA. You can also file a whistleblower complaint if you feel like you were retaliated against — i.e., fired, demoted, transferred — for using your legal right to make an OSHA complaint.
Want to find a new job at a company that takes OSHA guidelines seriously? Management Registry, Inc. is here to steer your search. Contact us today to learn more!