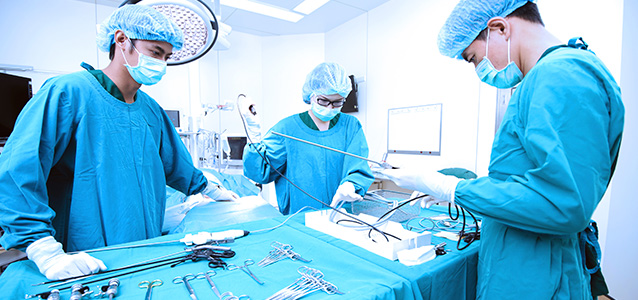 If you're looking for a meaningful career where you can help others, becoming a surgical tech might be the answer. In this job, you'll assist doctors with operations by preparing operating rooms, arranging equipment, and helping during surgery. 
To work in this field, you'll likely need a diploma, certificate, or associate's degree from an accredited surgical technology program, according to the Bureau of Labor Statistics. Specific requirements vary by state. 
Here are a few benefits of making this rewarding career your own. 
5 Reasons to Become a Surgical Tech
Plenty of Job Opportunities
When shifting into a new field, it's always wise to choose a career path with plenty of job opportunities — and surgical technologists have just that. The demand for surgical technologists is expected to rise 9% from 2018 to 2028, according to the BLS. Considering the growth rate for all occupations is just 5%, this is very promising. 
Competitive Earning Potential
Money isn't everything, but it does largely determine your standard of living. Specific salaries vary according to many factors, but on average, surgical technologists earn $47,300 per year, according to the BLS. The average salary for all occupations is $38,640, so this is a job where you could feel financially stable. 
Nationwide Demand
Job opportunities for some positions are limited in many parts of the country — but not for surgical technologists. Pretty much every area you can imagine has medical facilities that employ surgical technologists. This increases your ability to find work anywhere, so you can live where you want. 
Meaningful Work
You don't just work to earn a paycheck — you want to do something with your career. Helping doctors successfully perform surgeries is a very important job. This is a chance to have an impact on potentially thousands of patients' lives throughout your career. The work you do each day will make you feel great because you're truly helping others. 
Lack of Monotony
A job that requires you to sit behind a desk all day just isn't your style. You want to work in an environment where you're constantly learning and growing. As a surgical technologist, no two days are ever the same. In fact, every surgery is different, so you'll never become bored. 
Ready to find a new healthcare opportunity that makes work rewarding? Management Registry, Inc.