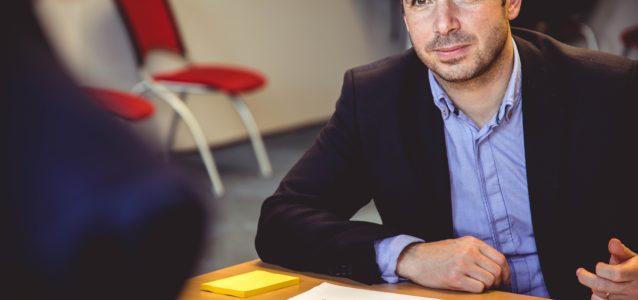 Being an administrative professional is a great job. Therefore, competition for opportunities with top employers can be tough. If you want to be the last candidate standing, you have to work to present yourself as the best choice.
From submitting your initial application to post-interview follow-up, you need to show the hiring manager exactly what you're made of. Here's some advice to make yourself the obvious choice.
Four Ways to Be the Best Administrative Candidate for the Job
Tailor Your Application
No one wants to hire someone willing to take just any administrative opportunity. The hiring manager believes the job at their company is special, and they want a candidate who shares this sentiment.
Show your interest in the position by taking the time to tailor your cover letter and resume for this particular opportunity. This step requires additional time and effort, but modern hiring managers expect it. All other serious candidates will do this, so don't let them pass you up.
Ask Thoughtful Questions
A job interview is a two-way street. The hiring manager expects you to ask questions about the position, so make a great impression by going deep. Avoid surface-level questions — i.e., anything related to work hours, holidays, salary, and dress code — and focus on the responsibilities, challenges, and goals associated with this particular administrative role.
This will make a great impression, because it shows you're trying to learn as much as possible about the job, to decide if it's the right fit for you.
Display Excitement for the Job
Show the interviewer you're the best fit for the job by being enthusiastic about it. Display positive body language — i.e., smile a lot, maintain eye contact, and sit up straight — and be specific about what inspired you to apply for this particular opportunity. If you're able to convince the hiring manager you truly want this administrative job — not just the paycheck attached to it — you'll make a great impression.
Send a Handwritten Thank You Note
In today's digital world, handwritten notes have largely become obsolete — which makes receiving one extra special. You don't need a lecture on the importance of sending a post-interview thank-you note, but you might not realize the value of taking the time to write one by hand, instead of simply crafting an email.
Think of it this way: if the hiring manager receives 20 thank you notes, but only one is handwritten, who do you think will stand out from the crowd?
Management Registry, Inc. wants to help you find the perfect administrative job for your skills and interests. Get in touch today to start your search!