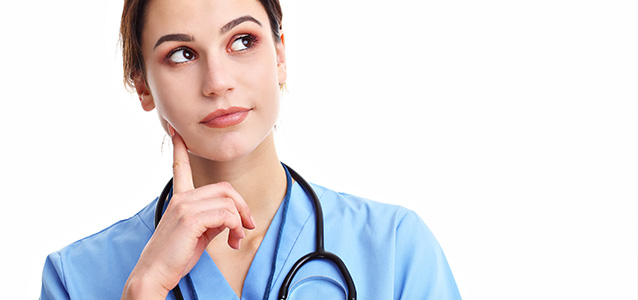 Working in healthcare is rewarding in many different ways, including the ability to choose your job type — i.e., full-time, part-time, or per diem. This flexibility allows you to balance your career with your personal life, making it possible to truly have it all.  
Since there are so many available options, understanding different employment categorizations can be a bit tricky. If you're feeling confused, use this guide to learn the difference between part-time and per diem work, so you can decide what's best for you. 
About
 Part-Time Healthcare Jobs
A more traditional route, a part-time position offers the following benefits: 
Earn a steady paycheck

 

Follow a set schedule

 

Gain a wealth of expertise in one area

 
If you enjoy the security of having a regular job, this type of employment offers that. You get to hold a job you're passionate about, without having to work a full-time schedule. This can make it possible to balance work with school, caring for young children, or any other time-consuming obligation in your life. 
About
 Per Diem Healthcare Jobs
When workers call off sick or take vacation days, healthcare facilities need per diem professionals to step in and fill the gaps. This type of work comes with several advantages, including: 
Accept assignments only when you want to work

 

No need to plan ahead, as jobs don't require much lead time

 

Gain a variety of experience in a short time period

 
A hectic lifestyle can make it hard to commit to a regular job — even on a part-time basis. Per diem work allows you to be in total control of your schedule. Work when you can, without any obligation to take on assignments when it isn't convenient.  
Which Type of Work Is Best for You?
Different people need different types of job assignments. There's no right or wrong choice — only what best fits your schedule. Factors such as the need for a steady paycheck, desire to flesh out your resume, and general availability to work should all be taken into account, to help you make the right decision for your unique situation. 
Ready to find a healthcare job that offers a healthy work/life balance? Management Registry, Inc. is here to help, every step of the way. Contact us today to get started!