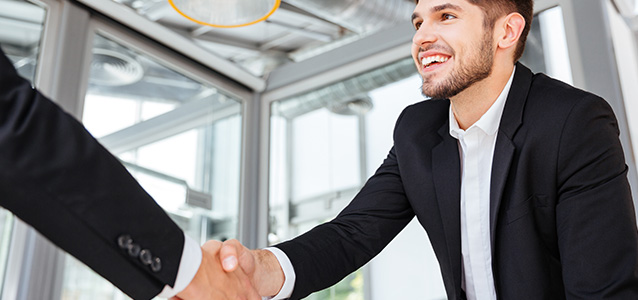 If the mere thought of going on a job interview makes you jittery, you're not alone. However, letting your nerves get the best of you can hinder your interview performance, so you have to maintain your cool. 
Don't worry, even if you're a bundle of nerves on the inside, it's very possible to put forth a calm and collected exterior. Here's some advice to help put your best self forward. 
4
 Tips to Appear Calm and Confident for Your Interview
Spend Plenty of Time Preparing
The more you prime for the interview, the better you'll feel going into it. Prior to the big day, dedicate more time than you deem necessary to researching both the company and the interviewer, so you can go into the meeting filled with knowledge. Devise well-thought responses to common interview questions, and ask someone you trust to rehearse them with you. When you know you're well-prepared, it's much easier to relax. 
Look Your Best
When you look good, you feed good, so don't wait until the last minute to choose your interview attire. A general rule of thumb is to outfit yourself one level above the company dress code — i.e., wear business professional if the standard is business casual. Decide what you'll wear as soon as possible after receiving the interview invitation, to make sure it's clean, pressed, and fits you well. This gives you plenty of time to take action if you venture into your closet and realize your clothes aren't interview ready. 
Make Time for a Stress-Relieving Activity
Actively work to alleviate stress by finding a healthy way to combat it. This will mean something different to everyone but might involve hitting the gym, meditating, or enjoying a leisurely breakfast with family prior to your interview. Getting yourself to a relaxed state of mind before leaving for the interview can make a world of difference. 
Arrive Early 
You're bound to feel stressed if you find yourself running late to the interview. Avoid this by allowing more time than necessary to get there. This way, if you run into unexpected traffic, have car trouble, or can't immediately find parking, you won't have to sweat it. 
Need a little help finding a new job that checks all your boxes? Management Registry, Inc. is here to guide your search for a rewarding healthcare, general labor, or professional opportunity. Contact us today to find out what we can do for your career!