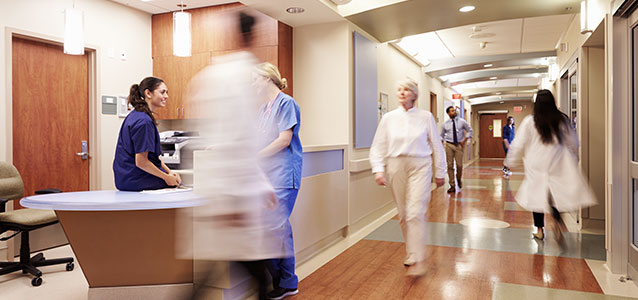 Business is booming at your healthcare facility. Having a full waiting room at all times is great for your bottom line, but it's putting a strain on your available resources. Your staff is nearing burnout and overtime costs are nothing short of exorbitant.
Thankfully, there's a very easy solution — locum tenens professionals. Here's what you have to gain by adding a few of these talented workers to your team.
5 Benefits of Hiring Locum Tenens Professionals
Decrease Overtime Expenses
Trying to manage a heavy patient load without expanding your staff means everyone has to work longer hours. If you have non-exempt employees, you're likely paying serious overtime costs. This can easily put a dent in your profits, but temporary talent can make this a non-issue. Simply schedule your regular staff to work standard hours and have your temporary workers step in when overtime kicks on.
Boost Morale
Your staff doesn't mind working overtime occasionally, but if it becomes a normal occurrence, it's bound to wear them down. A lack of work-life balance will lower morale and could eventually lead to high levels of turnover. The addition of locum tenens professionals can allow them to follow their normal schedule and ensure you don't need to restrict the use of paid time off they've worked hard to earn.
Provide Better Patient Care
When you're inundated with business, employees have to rush from one patient to the next. This can easily cause the quality of care to slip because they don't have enough time to fully evaluate each person. You won't have to worry about this if you hire temporary workers, as being fully staffed allows more time to care for each patient.
Try Candidates Out Before Committing
Expanding your healthcare staff on a permanent basis is a big deal. Choosing the wrong person can cause an unwelcome shift in the team dynamic and could even lead to issues with patients. Hiring on a locum tenens basis allows you to try talent out before making a major commitment. If all goes well, you can extend a full-time job offer, but there's no pressure to do so if it's not a good fit.
Manage a Seasonal Rush With Ease
Certain times of year — i.e., flu season — might be busier at your facility than others. Adding temporary talent to your team will allow you to handle the seasonal influx with ease, so you can properly treat all patients that come through your door. When business slows down, there's no obligation to keep your temporary workers on the payroll.
Ready to add a few locum tenens professionals to your healthcare team? Management Registry, Inc. is here to help you find the right fit. Contact us today to get started!