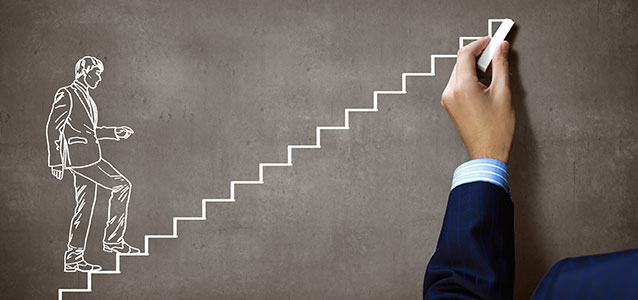 You've been in your current position for at least a while, and you feel like you're ready for a new challenge. A promotion at your current company has just become available, so you're thinking about going for it.
This is certainly the most convenient way to get ahead, but don't act before making sure you're in it for the right reasons. Here are five questions to ask yourself to help you decide whether or not pursuing the promotion is the right move for you.
Why do I want this promotion?
There's plenty of reasons to want a promotion, but they're not all good ones. If your motivation stems from a higher paycheck or a better office, it's time to get your priorities in order. However, if you're genuinely excited about the job itself — i.e., the responsibilities you'd have on a daily basis — this is probably a great opportunity for you.
Does the promotion align with my career goals?
Simply moving up the company org chart isn't necessarily a win for your career. A promotion only makes sense if it gets you closer to your dream job. If this position will take you in a different direction, you're not doing your career any favors. You might end up backing yourself into a corner that's difficult to get out of.
How will the job affect my work-life balance?
Bigger jobs tend to come with more responsibility. If you're already having trouble balancing the demands of your personal and professional lives, do realize this will probably become even more challenging. Perhaps you can come up with a game plan to make it work, but if not, you'll effectively be piling even more stress on yourself.
Would this role change the dynamic with my co-workers?
If you get this promotion, it's possible you'll become the boss of some of your current colleagues. While a common situation, this can also be quite awkward. Make sure you're ready and willing to transition from peer — and maybe even friend — to a strictly managerial role.
Do I truly enjoy being part of this company?
Getting this promotion would mean you'll be with your current employer for the foreseeable future. If you enjoy working for the company, this is great, but if not, you'll want to think twice about that. While you'll be shifting into a different role, you'll still be part of the same culture, so any issues you have with the organization as a whole will remain intact.
Ready to climb the ladder, but your current job offers no room for growth? Management Registry, Inc. is here to help you take the next step in your healthcare, general labor, or professional career. Contact us today to get started!