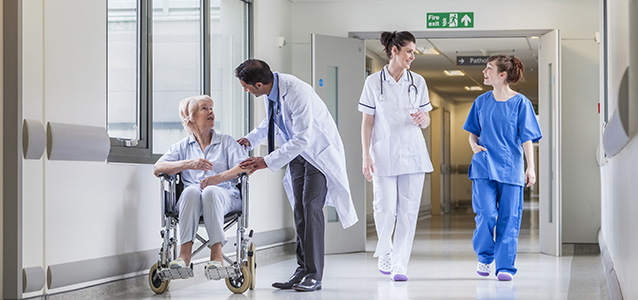 Working in healthcare is a dream come true for your staff. These caring individuals truly enjoy helping people, but there's no shortage of medical facilities searching for top talent. If your culture leaves them feeling mentally and physically exhausted at the end of their shift, they won't be part of your team for long. Here are a few tips to make your organization a truly great place to work.
Display Gratitude
Your healthcare staff doesn't expect to be commended for every task they perform, but it's easy to feel unappreciated when you're in a seemingly thankless job. Culture takes a hit when employees don't feel valued, so train managers to regularly acknowledge the efforts of both individuals and the team as a whole. A heartfelt 'thank you' goes a long way.
Encourage Work-Life Balance
All work and no play makes for a negative company culture. Your team is deeply committed to their jobs, but that doesn't mean they don't need personal time to relax and recharge. Make this a priority by allowing employees to have as much control as possible of their schedule, not requiring overtime unless completely necessary, and granting as many paid time off requests as possible.
Keep Your Staff in the Loop
From an employee's perspective, it doesn't feel great to find out about issues impacting your healthcare facility from a third party. These people chose to work for your organization, and they deserve to be informed about what's going on around them. Earn their trust by ensuring they're always the first to know about company happenings — both good and bad.
Make Work Fun
Caring for patients is serious work, so create a lighthearted culture that eases the stress of the job. For example, have themed days where employees can wear fun outfits and plan regular potluck lunches. These might not seem like major initiatives, but it's the little things that work together to create an amazing culture.
Take Care of Your Team
Healthcare professionals dedicate their career to helping others, so make them feel valued by having their backs. If you don't already have one, create a wellness program to encourage people to follow a healthy lifestyle — despite having a stressful job and possibly erratic hours. Make sure the cafeteria and vending machines in your facility have healthy offerings and provide resources to manage stress. When you create a culture of caring, employees are happier, healthier and work harder.
Need a little help finding healthcare professionals who are a culture fit for your facility? Management Registry, Inc. is here to guide your search. Contact us today to get started!