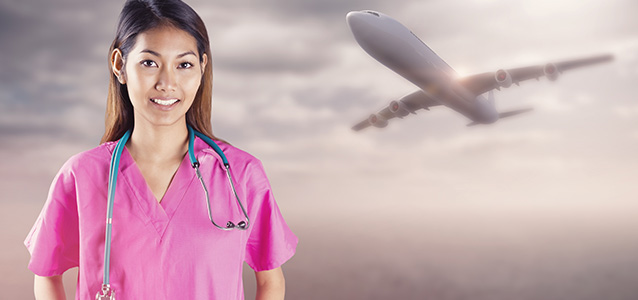 If you dream of exploring the country, but don't have the vacation time to do it, working as a travel nurse might be the job for you. Instead of limiting your patient care to one location, you get to move around to a new opportunity every few months.
Of course, working as a travel nurse isn't without sacrifices. Not only do you have to relocate to a new city, but you also have to repeat the process every few months, so it may not be the best choice if you're content in your current hometown. However, if you have an adventurous spirit and are looking for a fun way to spice up your life, this might be it! Find out what you have to gain from this line of work.
4 Benefits of Working as a Travel Nurse
Choose Your Location
When you're a travel nurse, you decide which cities you work in. This is your chance to really immerse yourself in a variety of places, to see what they're like. Use this as an opportunity to test drive different areas for a permanent move in the future or just as a fun adventure before putting down roots.
Explore Different Work Environments
The nursing field holds a seemingly endless amount of career options, so finding your best fit can be a challenge. Working as a travel nurse lets you try your hand at multiple settings, allowing you to test drive many options before making a more permanent decision. You may discover an ideal career path you didn't know existed or might not have previously considered.
Meet New People
Starting a new job every few months gives you the opportunity to expand your network to a whole new level. Each assignment will allow you to meet an entire new staff of co-workers, who could become valued personal and professional contacts. Not only will you accumulate friends to visit across the country, but plenty of connections will also be monumentally helpful when you decide to find a regular full-time job.
Climb the Ladder
Employers look for candidates with a diverse skill set, and travel nursing allows you to gain just that. No two assignments you accept will be the same, so you'll be able to accumulate a wide variety of experience in a short period of time. Beyond that, the general nature of the job highlights your flexible disposition, which will look great to future employers. When you're ready to settle down in one place, your resume will definitely stand out from the rest.
Thinking about becoming a travel nurse? Management Registry Inc. is here to help you find the right fit. Contact us today to discover new exciting healthcare opportunities with top employers across the country!