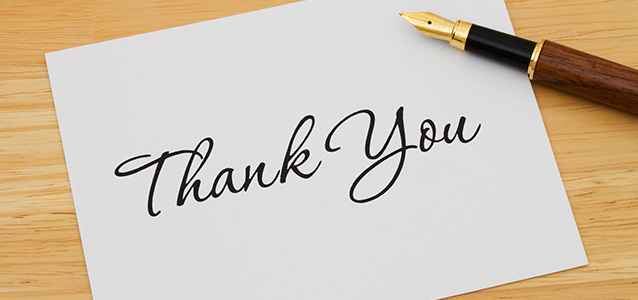 You just had a job interview you're really excited about. Naturally you're eager to know how you fared, but you haven't heard anything from your recruiter yet.
It's completely fine — even encouraged — to reach out and touch base; however, there's a right and wrong way to go about it. Find out how to contact your recruiter about the job without appearing pushy or impatient.
How to Follow Up With Your Recruiter the Right Way
Send a Thank-You Note
This gesture serves many purposes, including displaying gratitude for having the opportunity to interview for the job, showing respect for your recruiter's time, and ensuring you stay in the forefront of their mind. In some cases, failing to take this step could work against you, as certain recruiters may take candidates out of the running who fail to send a thank-you note. A good rule of thumb is to send a thank-you note 24 hours after your interview. Any later than that and you may end up hurting your chances of getting the job.
Reiterate Your Interest in the Position
You want this job, and you want it badly. Put your enthusiasm to work by reiterating your interest in it. No one wants to hire a candidate who isn't passionate about the position, so highlight a few specific reasons you're so excited about the possibility of being hired. This makes it clear you're not just interested in any job — you want this one.
Affirm Why You Are the Right Choice
This might be your last chance to sell yourself for the position, so don't pass it up. Identify a few key reasons why you're the best person for the job. If your recruiter seemed particularly impressed with something specific about your work history or skill set, this is a great time to refresh their memory. Ultimately your goal is to help them envision you in the position, so really drive your fit home.
Finding a great new job is hard work, but you don't have to do it alone. Management Registry Inc. is here to help you find a fulfilling new opportunity that checks all your boxes. Get in touch today to start the next chapter of your career.