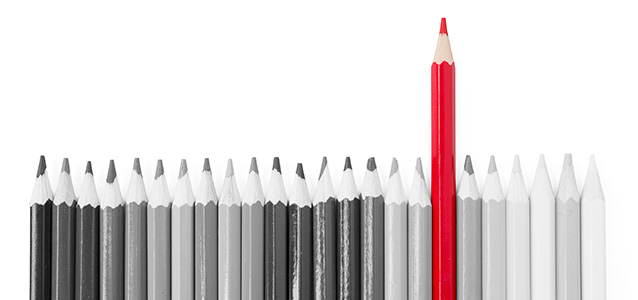 The best jobs attract a lot of attention, so your application needs to shine bright. You definitely have what it takes to be the last candidate standing, but you need to dedicate serious time and effort to get on the hiring manager's radar — and stay there.
Your competition will certainly bring their A-game, but when you fully commit yourself to the getting the job, nothing will stand in your way of success. Use these tips to make a name for yourself among top talent.
Write a Killer Cover Letter
In most cases, employers make submitting a cover letter optional, but skipping it puts you at a major disadvantage. This is your chance to introduce yourself to the reader and sell yourself as the perfect fit for the job. It's hard to interject much personality into a resume, so without a cover letter, there's nothing to really differentiate you from other applicants.
Find a Personal Connection
Every hiring decision is a gamble, but employers feel a lot more confident with candidates who come with a recommendation. Use LinkedIn to see if you have any shared connections with the hiring manager; if not, see if you or your contacts know anyone at the company who would be willing to give you a personal introduction. Relationships can get you very far in a job search, so having an 'in' will seriously boost your candidacy.
Tailor Your Resume
It requires added time and effort, but tailoring your resume for each job you apply to is a must. Highlighting your skills and experience relevant to the job really spells out your fit, making it easy for the reader to understand why you're a great choice. Hiring managers also appreciate this extra effort, because it shows your enthusiasm for the position.
Send a Handwritten Thank-You Note
Savvy candidates understand the importance of the post-interview thank-you note, but these days, most are sent via email. Differentiate yourself by taking the time to write a handwritten note. Chances are, you'll be the only candidate to do so, meaning it's a guaranteed way to get noticed. Since snail mail takes a few days, you might want to send a quick thank you after the interview, just in case a hiring decision is made very quickly.
Need a little help getting the job you really want? Management Registry, Inc. is here to polish you into the obvious choice for the healthcare, travel healthcare, general labor, correctional, call center, HR, logistics and distribution, accounting/finance or IT opportunity of your dreams. Get in touch today to make a plan!