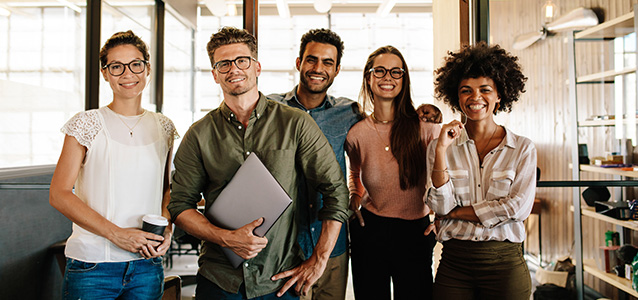 When a potential employer asks for a reference list, you know things are getting serious. Many candidates make the mistake of thinking this step is a mere formality and don't take it seriously. That's when things can take a very wrong turn.
References can boost your candidacy or ruin it, so choose them with care. No hire is ever a guaranteed win, but employers like talking to people who can speak to your skills and personality, because it's a clear indicator of your overall fit for the position at hand.
Mastering the reference list is more challenging than it looks. Here's a look at four mistakes you don't want to make.
Listing Your Friends
Unless a character reference is specifically requested, always use people you know from a professional capacity. Anything else essentially says you don't have people from previous jobs willing to vouch for you, which doesn't look good.
Your friends don't know the professional side of you (your skills related to the job or what you're like at work), and that's all potential employers care about. Plus, they love you, so they're willing to say whatever it takes to help you get the job, which is great for you, but not the kind of unbiased review a hiring manager wants.
Asking People You Don't Click With
When you ask someone to be a reference, you're putting your future in their hands. Consequently, you need to choose someone you trust to speak highly of you. For example, it might look great to have a former manager on your reference list, but if the two of you didn't get along, they're probably not going to say positive things about you. It's much better to choose a former colleague or client who likes you, because you can trust them to give a raving review.
Failing to Get Permission
If an employer needs a reference list immediately, you might be tempted to compile it now and notify the people on it later, but that doesn't work. Handing out someone's contact information without asking permission is rude, and could irritate the person you need to speak on your behalf. Plus, they might get the call before you have a chance to reach them, and if they're not prepared, their responses probably won't be on point.
Choosing People You Can't Rely On
No matter how great a reference looks on paper, don't ask the person if they're notoriously unreliable. If they tend to go off the grid and not respond to messages, this isn't someone you need in your corner. Trying to get in touch with this person will frustrate your potential employer, which could paint a negative light on your candidacy.
Take your job search up a notch by partnering with Management Registry, Inc. Our team of staffing experts will help you find a healthcare, travel healthcare, general labor, correctional, call center, HR, logistics and distribution, accounting/finance or IT opportunity that checks all your boxes. Get in touch today to start your search!