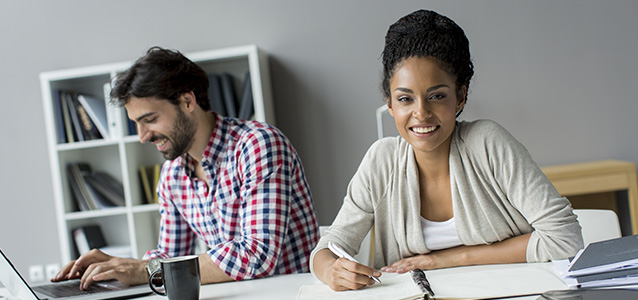 Right now, you have a really great part-time job. You enjoy the work, like your colleagues and perfectly blend with the company culture. The only problem is you really need a full-time position.
Thankfully, changing your status to full time isn't as impossible as you might think. First, let your recruiter know what you have in mind, so they can find out if it's something your boss is willing to entertain.
With any luck, becoming a full-time employee at your current job will be an option. Even if it's not, making a good impression now will allow you to score a great recommendation from your boss and further strengthen your relationship with your recruiter. Use these tips to make your goal of a full-time job a reality.
Take Advantage of Every Learning Opportunity
Knowledge is power, so soak it up. Take every opportunity to learn a new task, assume an added responsibility, or even sit in on a meeting where you might learn something. This demonstrates initiative and allows you to gain even more skills to put on your resume. The more marketable you are, the better the chance you'll find a fantastic full-time job.
Give the Job 100 Percent Effort
Some tasks on your plate probably seem a little menial, but that doesn't mean they deserve any less effort. Put your best self forward by giving every assignment your full attention. This will allow you to become a top performer, and that's something employers take note of. Hard work really does pay off.
Become Part of the Team
If most — or all — of your co-workers are full-time employees, you might feel a little disassociated from the rest of the team. No one wants to lose a popular employee who perfectly fits in with the group, so work hard to bridge the gap. If possible, try to arrange your schedule so you can attend some group lunches and happy hours, which will allow you to bond outside the office. At the very least, engage people in conversation and try to get to know them during downtime at work, instead of sticking to yourself.
Want to make a change in your career? Management Registry, Inc. takes pride in helping talented candidates like you find rewarding opportunities in healthcare, travel healthcare, general labor, correctional, call center, HR, logistics and distribution, accounting/finance and IT. Get in touch today to learn more!