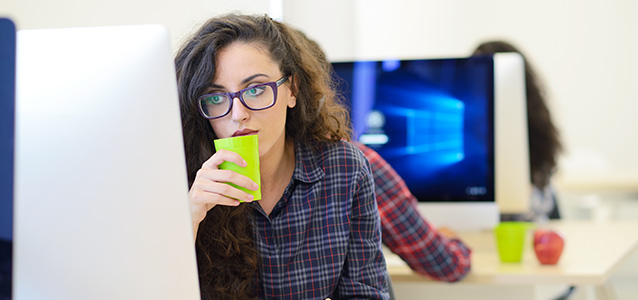 When most people launch a job search, they focus exclusively on full-time openings. While understandable, limiting yourself to 40-hour per week jobs can cause you to miss out on an amazing opportunity.
If you can swing it, consider including part-time positions in your job search. Take a look at the benefits this type of employment can bring your career and your work-life balance.
Gain Experience
If you're new to the workforce or navigating a career change, part-time work can give your resume a much-needed boost. Since the vast majority of job seekers pursue full-time opportunities, part-time work is often easier to nab. Holding this type of job for awhile will give you the experience needed to be a competitive candidate for a full-time position in the future.
Enjoy a Flexible Schedule
Working full-time consumes a huge part of your life. If you're trying to go to school or are busy taking care of family members, working 40 hours per week might be impossible right now. Part-time work allows you to enjoy the flexible schedule you need, without leaving the workforce. This allows you to do it all, while earning a paycheck and avoiding a resume gap.
Make New Contacts
Every door you open brings a new set of opportunities. As with all jobs, you'll make plenty of new contacts while working part time, and it might change the course of your career. Whether your boss opts to bring you on full time or a client recognizes your talent and offers you a job at their company, this job could lead to a big break.
Try Your Hand at Multiple Jobs
If you're still trying to figure out what direction to take your career, part-time work makes it easy to hold multiple jobs simultaneously. This gives you the chance to test out several types of jobs and work environments, so you can figure out what you want to do with your life and the type of company you'd like to work for.
Ready to find the right part-time job for you? Management Registry Inc. is here to guide your search for opportunities in healthcare, travel healthcare, general labor, correctional, call center, HR, logistics and distribution, accounting/finance or IT. Contact us today to get started!