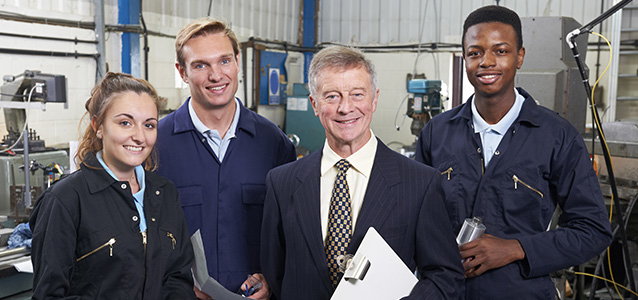 How to Find the Right Labor Job for You
Finding the right general labor opportunity can be a challenge, so having a recruiter in your corner can make all the difference. If you're getting ready to start a job search or are already  searching or in the process, consider teaming up with a  staffing professional. In addition to helping polish your resume and preparing you for interviews, the best recruiters will introduce you to exclusive postings you won't find on your own.
5 Tips to Find a Great General Labor Opportunity
Choose a Specialized Recruiter
Because you need someone with general labor expertise, steer clear of recruiters who try to be a jack of all trades,. A hiring professional who specializes in  in your field of interest and experience understands the nature of the work, so they're better equipped to identify the right opportunity for your skills and interests. S They'll also have connections with many relevant employers to share with you since they focus in the field.
Speak  Up
Your recruiter wants to find you a fulfilling new job, but they can't read your mind. Let them know what you want — and don't want — because the more details you provide, the better equipped they'll be to connect you with a rewarding opportunity. This is especially important after interviews, because your recruiter  can refine their approach when they learn what you liked and disliked about potential employers.
Be Available
When your recruiter calls, emails or sends you a text message, they're doing so for a reason. If you don't pick up the phone or respond in a timely manner, you might miss out on an incredible job opportunity. Not only that, your recruiter is trying to help improve your career, so it's very frustrating if you go into hiding.
Prepare for Meetings
Meetings with your recruiter are important, so arrive ready to strategize. Bring copies of your resume and any other requested items, because failing to do can hold up your job search. A lack of preparation could also cause your recruiter to think twice about working with you, because they don't want to get behind a candidate who will hurt their reputation with other industry insiders.
Stay in Touch
During the job search process, you probably won't need to speak with your recruiter every day, but keep them in the loop. Set up meetings to check in every couple of weeks and let them know if you receive an interview invitation or a job offer that didn't come through them. This is the polite thing to do and it will help avoid overlap.
If you're looking for a new general labor job, Management Registry, Inc. wants to help. Contact us today to start your search for a short-term, long-term or seasonal opportunity that meets your needs.