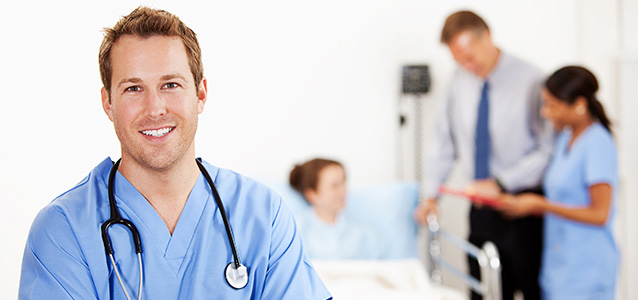 Healthcare professionals touch patient lives on a daily basis, so hiring managers are understandably selective when choosing new team members. Whether you're looking for a nursing position or an Allied Health role, you'll need to prove you have what it takes to work alongside other healthcare professionals to provide outstanding patient care.
From submitting an eye-catching application to shining in the interview, use these tips to highlight your healthcare experience in a way that positions you as the best person for the job.
Tailor Your Resume
No two healthcare opportunities are exactly the same, so tailor your resume for each one. Carefully review the job description to determine what the employer wants in the ideal hire, then highlight your skills and experience accordingly.
Many employers use software to scan resumes for certain keywords, and if yours doesn't contain a certain percentage, it could be automatically eliminated. Make the cut by scanning the job description for keywords and weaving them into your resume in manner that sounds natural.
Highlight Soft Skills
When patients' lives are in your hands, you need a strong set of technical abilities, but don't underestimate the importance of soft skills. A healthcare environment is often fast paced, so abilities like creative thinking, multitasking and time management are a must. Being a team player and an excellent communicator are also essential, because you'll be working very closely with others.
Beyond that, astute listening and problem-solving abilities are essential when working with patients, as you'll need to carefully monitor their symptoms to reach a proper diagnosis and create an appropriate care plan.
Emphasize Your Passion
More than just a job, you chose the healthcare field because you enjoy helping others. Highlight your passion for the work at every stage in the hiring process. Win the hiring manager over by writing a cover letter that briefly explains why you decided on this type of work. During the interview, smile a lot and ask intelligent questions focused on the responsibilities associated with the position.
Ready to find a new healthcare job that makes you excited to go to work each day? Management Registry Inc. takes pride in connecting top talent like you with rewarding career opportunities. Contact us today to learn more about working with us!