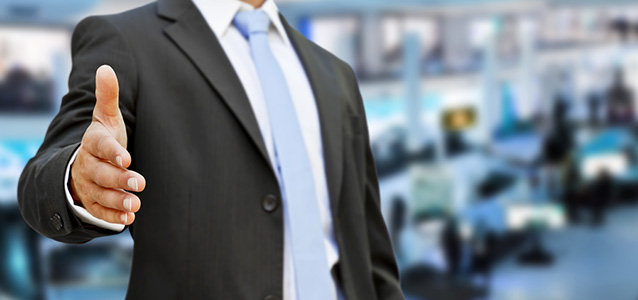 Your first day on a new assignment sets the tone for your time with the company. If you don't make a great impression from the start, it will be hard to sway colleagues in your favor for the rest of your tenure. Thankfully, you're a very likable, hardworking person, so this won't be difficult.
Follow these steps to shine on your first day at a new company.
Arrive Early (and Stay Late)
No matter how relaxed your boss is, showing up late to work on your first day won't sit well. Allow plenty of extra time to get to the office, just in case you run into traffic. It's much better to arrive early and grab coffee than have to explain why you were unable to make it to work on time.
You will also want to be mindful about when you leave work for the day. Quitting time might be officially 5 p.m., but stay put if no one else walks out the door. Show you're a team player by sitting tight until you're dismissed.
Dress to Impress
During your first few days of work, all eyes will be on you, so make sure your attire is worthy of the spotlight. It won't look great if you arrive to work dressed notably more casual than your peers. Every workplace has its own set of standards, so err on the side of caution until you figure out what's acceptable.
Greet Everyone Warmly
On your first day, you'll meet lots of new people, so be prepared to smile a lot and shake plenty of hands. Let everyone know how excited you are to start this new assignment and become part of the team. Even if you're naturally shy, force yourself out of your shell, because a seemingly aloof new hire won't sit well with the rest of the staff.
Listen Carefully and Ask Questions
Your first day will be filled with tons of information. No one expects you to remember all of it, but try your best to absorb as much as possible. Take notes and don't be afraid to ask questions if you need further clarification.
Be on Your Best Behavior
Hopefully, your new team will make you feel at ease, but don't get too comfortable too fast. Put your phone on silent and keep it in your bag, avoid sending personal emails and don't browse the internet for personal use. Even if the rest of the team engages in these activities, resist the temptation, because they have tenure and you don't.
Finding a job that perfectly fits your skills and interests isn't easy, so team up with Management Registry Inc. to get it right the first time. We're here to connect you with opportunities in healthcare, travel healthcare, general labor, correctional, call center, HR, logistics and distribution, accounting/finance or IT. Start your search today!