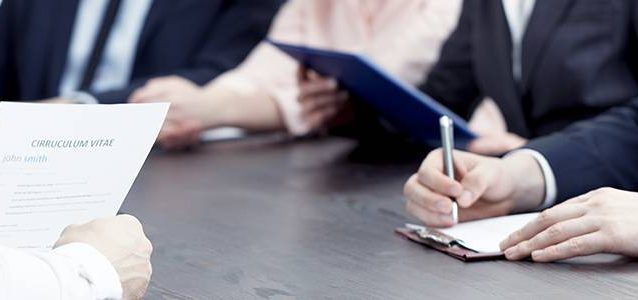 If you want to get the job, you have to convince the recruiter or employer you're the best possible hire. You're probably vying for the position against several other talented candidates, so you need to craft a strategy that ensures you come out on top.
Proper interview preparation is the key to success. Follow these tips to prove you have what it takes to thrive in the position.
Do Your Research
Prior to the interview, learn as much as possible about the company. Recruiters and employers gauge candidates' interest in a position by the amount of background research conducted.
If you don't have at least a working knowledge of the company's products/services, mission and values, and any major recent happenings impacting the organization, you probably won't get the job. Use their website, blog and social media presence to gather information.
Solve a Problem
In your research, find a problem currently faced by the company — or one it will battle in the foreseeable future — and offer a solution. Going the extra mile is sure to impress recruiters and employers, because displaying this much initiative in the job interview serves as a preview to the impact you'd have if hired.
Highlight Relevant Experience
Recruiters and employers want to hire the most qualified person for the job, so showcase your applicable expertise. Before the interview, craft key selling points by studying the job description to learn which of your skills and experience to highlight. Focus your effort on those related to the position, because you need to prove you're the best person for the job.
Ask Pointed Questions
Gauging your fit for the job is a two-way street. Recruiters and employers lead the interview by asking you the majority of questions however, you're expected to come through with several of your own. Make a great impression by asking job-focused questions like "What do you consider the most challenging aspect of this position?" or "What do you expect the new hire to accomplish in the first 90 days of the job?"
Questions like this show you're really interested in this specific opportunity, instead of any position where you can earn a paycheck.
Management Registry Inc. takes pride in helping professionals working in healthcare, travel healthcare, general labor, correctional, call center, HR, logistics and distribution, accounting/finance and IT find rewarding job opportunities. Contact us today to start your search for a rewarding new position.